How can I integrate Scoop.it to my Wordpress (or Rainmaker) website? (Scoop.it)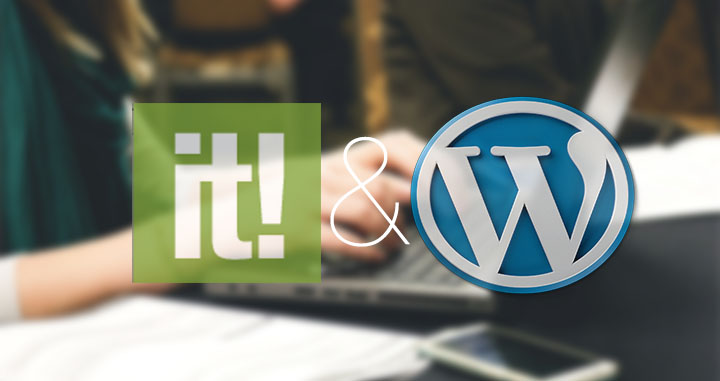 Yes! When you integrate a Scoop.it topic to WordPress (through the SEO / integration menu), and then publish posts there, your curated pieces will be posted to your blog as blogposts, as well as the featured image you chose on Scoop.it and your insight. Better yet, as you use the sharing options to social networks, your tweets, Facebook shares and other social posts will redirect to your Wordpress pages (as opposed to Scoop.it).


Note: After connecting your topic to your wordpress, there is not backdated for the scoops already published. Will be published on your wordpress all your new scoops after the connection done. You can use this integration with both Wordpress.org or self-hosted Wordpress blogs.

1. Connect your topic with your Wordpress:
Connect on your session and select the topic you would like to integrate in your Wordpress. Click on "SEO / Site integration"



And click on "Connect my topic to Wordpress" and follow the instruction.



To connect your Wordpress blog, Scoop.it will ask you for your blog's URL, admin username and corresponding password: make sure you have these information with you. I

f you're not sure about the url of your Wordpress blog, it's the url you use to log in as an admin of your blog without the /wp-admin part – e.g.

http://www.myblog.com.

You can use this integration with both Wordpress.org or self-hosted Wordpress blogs.




You are now connected to your Wordpress.
Note: if you're having problems connecting Scoop.it to Wordpress,
read this troubleshooting guide
.
2. Configure your Wordpress integration options:
"Share posts in category": you can define a specific Wordpress category for your Scoop.it-originating Wordpress posts. This can be useful to isolate your curated content from your created content on your Wordpress site, either through the template or by using the Wordpress menus. If you haven't categories, Scoop.it will create one by default named "Scoop.it". This category will be automatically created in your Wordpress.
"Visibility of the topic": as your curated content will be on Wordpress, you can decide to hide your Scoop.it topic from other users and search engines. While Scoop.it pages and Wordpress pages are formatted differently, this is a good precautional measure to take if SEO is one of your objectives as it avoids any risks of creating duplicate content between your Scoop.it pages and your Wordpress ones. Once hidden, your topic will remain visible to you and your co-curators but won't be accessible by other users or Google Search and other search engines.
Wordpress templates can manage images in various ways which is why we offer 2 useful options for images to optimize the way they appear on your blog's post and your blog pages:
"Display image in the excerpt" will force the excerpt displayed on the home page or the blog page to contain the original scoop image. This option will however add a redundant image if your template is already automatically adding the image of the Wordpress post to the excerpt (some templates do; some templates don't).
"Set Featured image" will add the scoop's image as the featured image of the Wordpress post automatically. If your template is coded to display the featured image on the home page or the blog page, this will ensure your scoop image shows there.


You can now scoop an article and it will be sent automatically to your Wordpress either immediately or when you scheduled it.


3. Does Scoop.it also integrate with the RainMaker platform?

Yes.

As RainMaker runs on the Wordpress platform, the exact same integration that enables Scoop.it content to be published to a Wordpress site also enables to publish to a RainMaker site in a similar way.

To integrate with a RainMaker site, please follow the exact same steps as the ones described in this article.