How can I connect Social Media accounts to my Scoop.it profile?
To connect your social media accounts to Scoop.it, go to your Settings and then Sharing Options.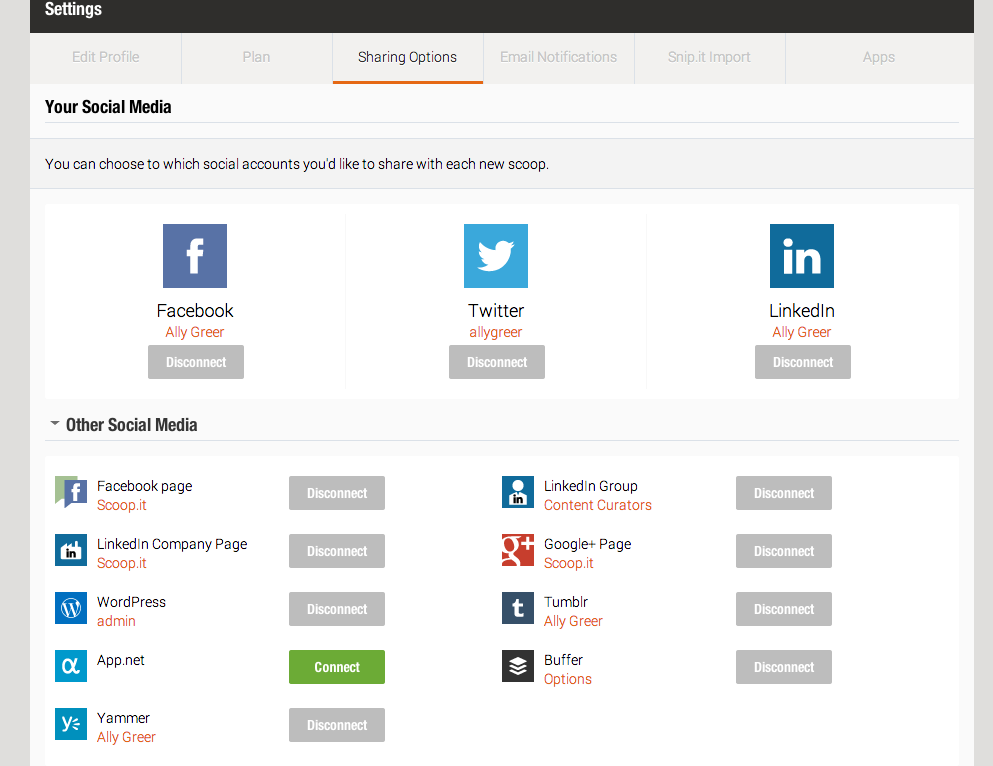 Here, you'll be able to connect two of the available social networks with Scoop.it Free, and additional profiles with Scoop.it Pro and Business.

Once you've connected your profile, each time you post to one of your topics, you will have the option to share it on your accounts by checking the associated box in the publishing window.