Scoop.it is a FREE publishing-by-curation platform. We provide a service making curation a simple and new form of expression on the Web. Thus, you can easily create your online magazine. We want everyone to be a publisher and be heard everywhere.
However, if you want to go further with Scoop.it, take a tour to our Premium offers:
Using Scoop.it for your company? Use Scoop.it Business for 79$/month to:
Brand your Topic:
- Use your domain name, graphic chart and logo
- Get the full benefits of your publication: visibility, traffic and SEO performances
Track your topic performance:
- Improve your topics performance with readily available, actionable key indicators
- Measure your traffic trends, posts performance, audience engagement
- Integrate with Google Analytics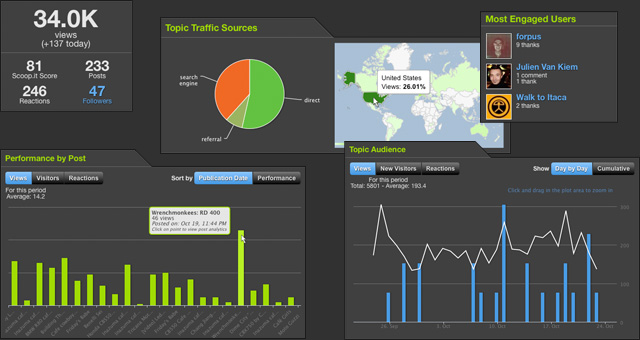 Optimize your Publishing:
- A set of advanced functions enables you to enrich your content, schedule your posts, share to multiple social accounts and curate as a team.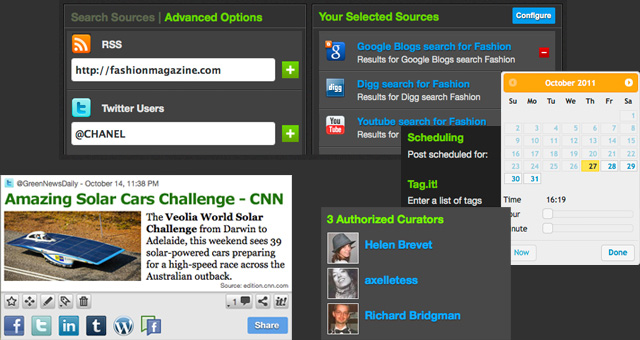 Are you an expert? Use Scoop.it Pro for $12.99/month to:
Give context to your articles and improve the visibility of your magazine:
- edit and format posts with rich text, pictures & links
- assign different social media accounts per topic
And also track your performance:
- Improve your topics performance with readily available, actionable key indicators
- Measure your traffic trends, posts performance, audience engagement
- Integrate with Google Analytics
Are you an educator? Use Scoop.it Edu for $6.99/month to:
- Publish great online resources on 20 various topics
- Create each knowledge base with 30 co-curators
A 15-day free trial is available to test each offer without any credit card inquiries required: